Mastering services
There are fancy studios that will charge up to $2K for a full length album, and most of us can find someone that will do it for $200. I aim to fall right in the middle of those two options; professional equipment and an experienced ear at a more reasonable price.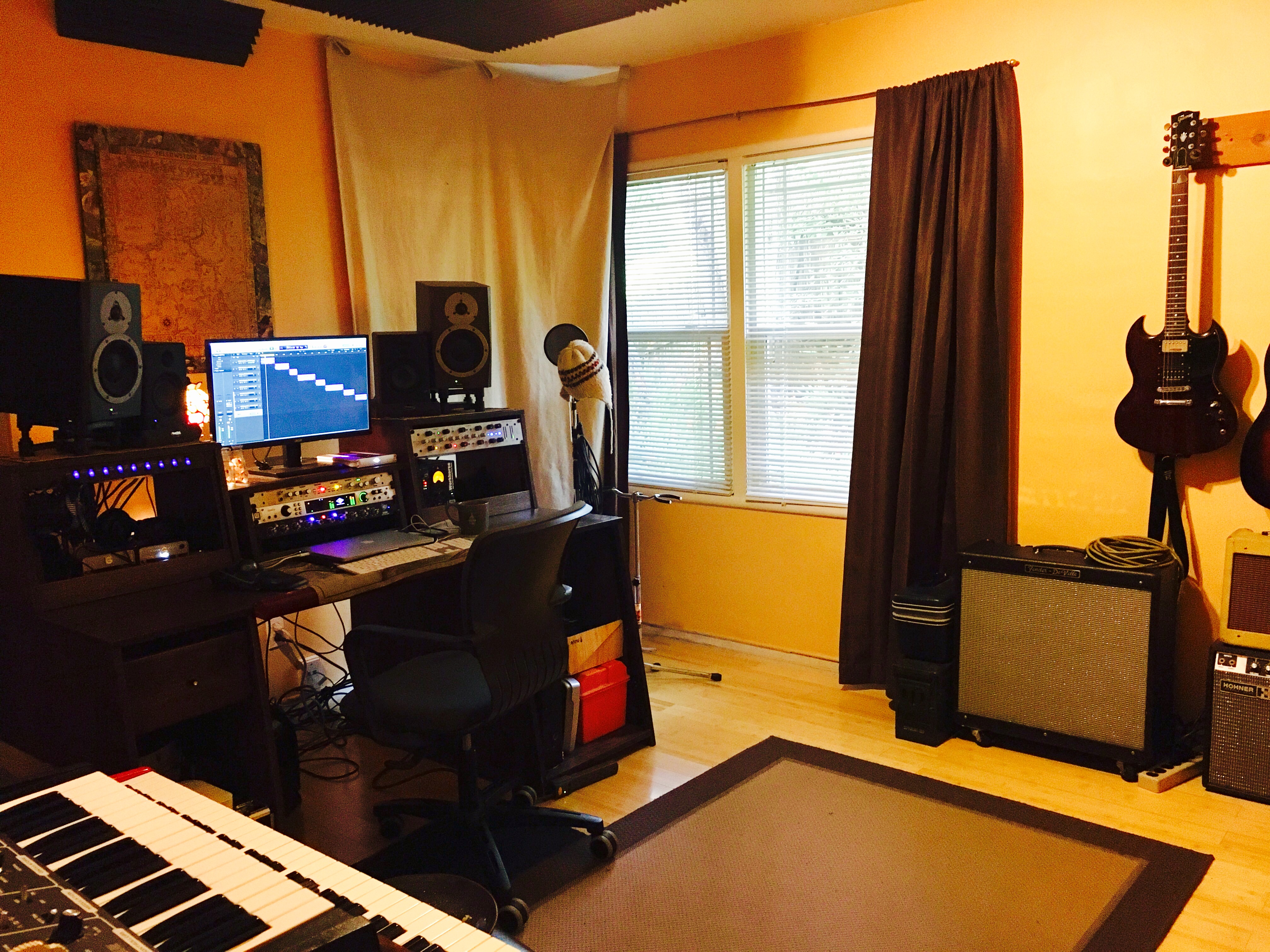 Daylight at The Black Lodge, San Anselmo, CA.
My process
To me mastering is not only about equipment, although it's nice to have, it's also about attention to detail and collaboration. What I offer is quality time spent with your songs; listening to revisions over a period of several days in my studio and in several other environments. I also bring an artist's perspective, having been on your end of the mastering process while being involved in the production of over 25 albums over the years. This has led me to a more collaborative mastering process. I like to have at least three days with a project; absorbing the material, uploading revisions, collecting your feedback, and repeating (but rush projects are welcome, too!).
I use a combination of analog and digital EQs, compressors and limiters, frequency analyzers and meters, but always get your material out of the box for the crucial compression and EQ phase. In my experience, this is the key to giving some life back to digital recordings or preserving the life of analog recordings.
Pricing structure
$100 Per project | a standard set-up fee for every project
$50 Per song | (under 10 mins) individual digital files delivered in your preferred format
+$10 Alt versions  | stem mixes, alternative song versions, or songs over 10 minutes
+$75 Vinyl master | two digital files (Side A and Side B) delivered in your manufacture's preferred format
+$75 CD master  | indexed project delivered on a CD master
+$35 per hour  | fee for additional editing.
Submitting your music
Step 1. Give me the details of your project by filling out this quote form. I will contact you shortly afterwards and we can further discuss the current shape of your songs, what you want them to sound like, your time frame, etc.
Step 2. Once a cost and timeline is agreed upon, submit your tracks using WeTransfer or another online upload tool. These instructions will help: Submission Guidelines
Step 3. Get your tracks back beautifully mastered, get famous, and credit me on your album:
'Mastered by Daniel McKenzie @ www.blacklodgestudio.co' 
Evaluating your master
I ran across a great article on the Pro Audio Files website, and it's full of tips on how to best listen to a master. Here are a few of them:
Check your playback settings; if you hear distortion, it could be an EQ boost from your player or some other settings affecting the sound.
Listen in a predictable environment that you are familiar with.
Always check on headphones as well; usually problems are more easily heard.
One good way to simulate how most online players will process your song is to apply the "sound check" button in iTunes, and then compare your songs to others of a similar genre. This will give you a closer idea to the 'perceived volume.' But, ya know, a big budget major label album will always sound louder, so use with caution.